LOBO IS COMING HOME TO OUR "BE KIND FARM",
however we need to complete his new kennel first.
We need to Raise a final $900 to complete his new
kennel and YOU CAN HELP !!!
Lobo is an Incredible Malamute / Husky with Special Needs
| | |
| --- | --- |
| | One of LOBO's Favorite spots on the Majestic Mendocino Coast |
LOBO is one of the most special and challenging dogs I have ever had the privilege of raising. To return home to us
at Be Kind Farm we have to build a really secure kennel, The kennel is 80% done at a cost of over $4,000. We just
need another $900 to make it safe for him and prevent him from digging out. It is 60 feet, by 70 feet, by 80 feet and
is double gated at the entrance. Sadly, for the past 2 months he has been confined at the Mendocino County Animal Control
facility in Ukiah - confined in a 5 X 12 foot cell - this is cruel and he is suffering. He is there because of some
really mean neighbors. We need to get him out this week, and can once the kennel is completed. Pandora, his best friend
who raised him from the time he was 6 months old misses him. Pandora is 15 and a cancer survivor.
Lobo has hundreds of dog and people friends.
He is magnificent and has been around lots of adults and children as well as other dogs. He loves to swim in creeks
and rivers and run in the forest or on the beach. We feed him organic chicken, grass fed beef and liver, elk, bison,
smoked wild salmon, vegetables, cheese and vitamins. He has had a really good life, but has also experienced a
few really mean people and dogs.
HE NEEDS TO COME HOME TO OUR LOVING ARMS. PLEASE DONATE NOW. LOVE IS OUR REASON !
Thank You and Blessings.
CALL ROBERT AT 707-813-1206 OR VOICE MAIL AT 707-522-0550.
VISIT HIS PHOTOS AND VIDEOS AT
http://www.northofsf.com/LovingHomeforLOBO.html
OR http://www.northofsf.com/BeKindFarm.html
You can help with the cost of bringing LOBO HOME by donating.
Just CLICK on the DONATE BUTTON - you do not need to enter your email or a password -
just scroll down the PayPal page and click on the Donate Link where you can use your
Debit or Credit Card and go from there - THANK YOU and BLESSINGS !!!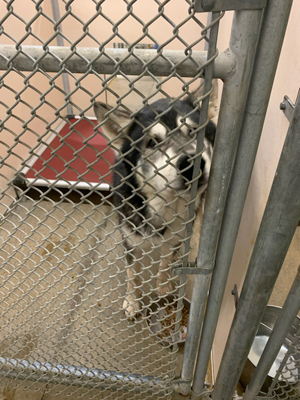 | | | | |
| --- | --- | --- | --- |
| | Leo Raised Lobo the first six months of his life. Lobo is understands bi-lingual commands. | A Holiday Christmas Picture of Lobo | Lobo has many dog friends - here he is playing with female huskies |