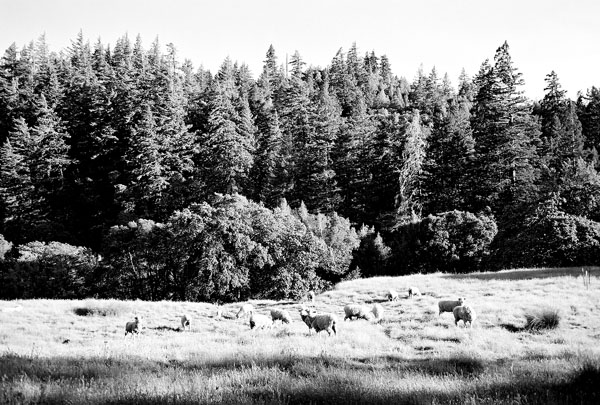 ANDERSON VALLEY MARKET, DELI & WINE SHOP
Full Sevice Market & General Store
with Deli, Catering & Premium Beer and Wine
14175 Hwy 128,
Boonville, CA. 95415
(707) 895-3019
Fax: (707) 895-2883
"Fast, friendly and affordable" should be the motto of the Anderson Valley Market in Boonville. The volumous interior of the market offers retail merchandise, produce, kitchenware, wine and beer, a deli, frozen foods, ice, cards and the morning paper. For over 30 years owners Ruben and Beryl Thomasson have proudly served the diverse and interesting residents of Anderson Valley and travelers who stop by for a lunch or snack break, pick up picnic ingredients or dinner / breakfast fixins for their rental or to ask questions about the area. Delicious homemade soups, salads, gourmet sandwiches served with choice of dozens of ingredients, cold juice, natural sodas, fresh fruit drinks, and local wine made from organically grown grapes are a few of the offerings. They also have a great artisan cheese and cured meat selection for picnics. Health food sections are stocked with vitamins and herbal supplements, organic foods and beverages and natural products for the family. Out front there is parking for trucks and RV's. A generator makes sure the store lights and ice machines work during winter power shortages. Open 364 days including Thanksgiving.
$-$$ ANDERSON VALLEY MARKET
Fresh Seasonal Produce, Deli and Full Service Market with Wine Shop
Open Daily 7:30am-7pm, Weekends till 7:30pm
14175 Hwy 128, Boonville, CA. 95415
(707) 895-3019 Picnic table dining out front or / To Go / FAX: (707) 895-2883