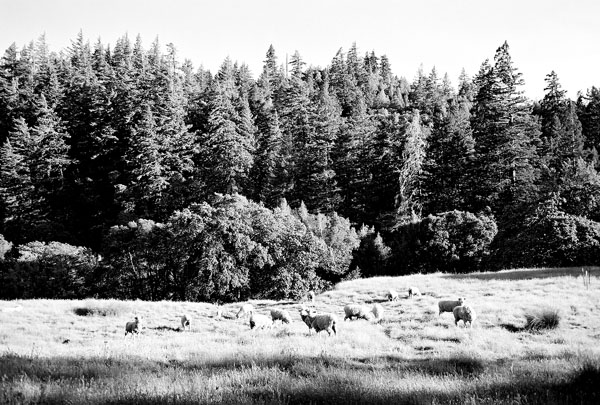 BOONVILLE GENERAL STORE
Cafe - Bakery - Deli - Catering
14077 #A Hwy 128,
Boonville, CA. 95415
(707) 895-9477
A truly conscious dining experience can be enjoyed at the Boonville General Store in downtown Boonville right on Highway 128. Community oriented owners Julie Liebenbaum and Darius Richmond and their talented staff serve a delicious selection of breakfast and lunch items, organic mochas and lattes and award winning baked goods. "We use organic eggs, milk, butter, produce and grains", they state. "Most of our meats are organic, all of them humanly raised without antibiotics or growth hormones. We support local farmers by buying direct and we are vendors at our local farmers market," they proudly state.
Breakfast treats include one of the best scones you've ever had; served with fresh seasonal fruit and creme fraiche, egg and roasted potato hand pies and house made granola and yogurt. Full breakfasts of applewood smoked bacon and eggs, omelettes, pancakes and French toast are available Saturday and Sunday. Delicious hand made soups, salads, gourmet sandwiches served on house baked bread, thin crust baked to order pizza, cold juice, natural sodas, fresh squeezed lemonade and local wine made from organically grown grapes by the glass are a few of the deli offerings. They also have a great artisan cheese and cured meat selection for picnics. Call for festive and wonderfully "green" catered occassions.
$-$$ BOONVILLE GENERAL STORE Fresh Seasonal Organic Cuisine
Open Mon-Fri 9am-3pm, Sat/Sun 8am-11:30am, Pizza Fri Eve. 5:30-9:30pm
14077 #A Hwy 128, Boonville, CA. 95415 (707) 895-9477 Sit Down / To Go