DIRT CHEAP LANDSCAPE and GARDEN SUPPLY
17975 North Coast Hwy 1,
Fort Bragg, CA 95437
(707) 964-4211
Fax: (707) 964-2716
You have visited the Mendocino forests and vineyards and toured the nearby Botanical Gardens. You are amazed at the array of gardens and the plant worshippers who dwell here and its time for you to get serious about your home or work environment. You are smart and know that the best plants are GMO free and grown organically in living soil with lots of love. Whether your garden is inside or out and it will provide you with beauty, inspiration and health.
Dirt Cheap is for serious to amatur gardeners and farmers who want to grown a few plants or start a farm to feed their friends and loved ones. Owners Scott, Tracy and staff have created a very supportive environment for you. Seeds, plants, tons of organic amendments, rare earth and fertilizers, water pumps, filters and timers, grow lights, irrigation hose and connections - all the amenities you will need to automate your garden and give you time to pursue your wealth and dreams are at one destination. Expand your plant consciousness and visit the inspirational gift shop and bring questions for the caring and knowledgeable staff to answer. There is even a Dirt Cheap Newsletter full of seasonal garden tips for this garden of eden setting that we live and work in.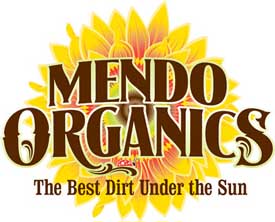 $-$$$ DIRT CHEAP LANDSCAPE and GARDEN SUPPLY
Nursery, Gift Shop and Expert Advice
17975 North Coast Hwy 1, Fort Bragg, CA 95437
Open year around. Classes, Educational Events,
School Gardens and Lots of Good Stuff
Fax: (707) 964-2716
Order and Information Line: (707) 964-4211 (We Deliver)