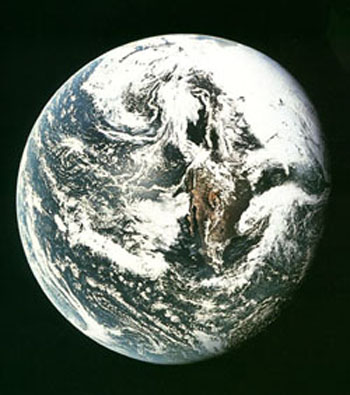 STANFORD INN by the SEA
Oceanview Rooms with Fireplaces
Award Winning Vegan and Vegetarian Dining
Indoor Heated Pool and Spa with Wellness Center,
Conscious Gifts and Books,
Canoe, Kayak and Bicycle Rentals,
On the Comptche-Ukiah Rd. at State Hwy 1
P.O. Box 487, Mendocino, CA 95460
Over 20 spacious rooms
just south of the Big River Bridge.
Cash, Travelers Checks, Major Credit Cards
RAVENS RESTAURANT
World Class Vegan/Vegetarian Cuisine
Award Winning Wine Selection
On the Comptche-Ukiah Rd. at State Hwy 1
P.O. Box 487, Mendocino, CA 95460
Local: (707) 937-5615
Toll Free: 1-800-331-8884
The Stanford Inn Lodge and Raven's Restaurant is ideal for individuals, couples or group retreats. It is surrounded by the Ingredients of Conscious Tourism and good earth stewardship. Proprietors Joan and Jeff Stanford know how important convenience is to weary travelers and have carefully engineered such an environment into their lodge at Mendocino. Jeff and Joan courageously laid the intention to create a conscious destinaton in California and chose Mendocino to create their dream and to honor life. So relax, your worries are over as soon as you book in at Stanford Inn by the Sea. Special workshops and off-season packages are available. Animal lovers, vegetarians, yoga and retreat leaders love and thrive in the supportive and healthy environment created for them at Stanford Inn by the Sea.
The lodge is majestically set back on a hillside just off State Highway One and commands sweeping views of the moody Pacific and the Victorian Village of Mendocino. Just a stone's throw to the north, the Big River empties fresh water into the temperamental Mendocino Bay. The daily drama of strong river current, tidal action and waves constantly sculpt the sandy beaches. Memories of moments spent in front of the crackling fireplace while sipping complimentary wine and gazing at the rocky headlands and ever changing beaches linger long indeed. Each room is tastefully decorated with comforters and an array of unique antique furnishings and fixtures. All have private baths, televisions, VCR's, coffee makers, telephones, sundecks and toasty fireplaces. Garden Level rooms with queen bed are from $356 / 2, Big River Garden Level with king are from $368 / 2 and the Big River Suite for two is $516. A wonderful full breakfast is served the next morning in the Ravens restaurant with organic produce from the inn's certified organic gardens.
RAVENS RESTAURANT - A World Class Vegan - Vegetarian Dining Experience
World Class Vegan
and Vegetarian Cuisine
Breakfast at Ravens is a
Great Way to Start the Day
Sumptuous Desserts
The vegan and vegetarian cuisine at the award winning Ravens Restaurant is superb. The menu includes dishes from waffles and eggs portabella to vegan specialties. Dinners are a festive affair featuring dishes such as tofu & wild mushroom Wellington, seapalm strudel and ricotta tart. The award winning wine list features wines made from organically grown grapes.
The Ravens Restaurant is really two restaurants - with two creative staffs. In the evening The Ravens provides an exceptional vegan experience and its painless! Guests dont have to go out of their way to try an ethical, sustainable meal. They also find an outstanding wine list and a full bar. In the morning the Ravens Restaurant becomes Breakfast at the Stanford Inn. Recognizing that most of our guests are not vegans, we offer a large variety of elegant, gourmet breakfast dishes traditionally associated witht the finest breakfast restaurants in the United States.
As a nexus in the crossover to a sustainable whole foods vegan diet from the standard western diet the Ravens' and the Stanford Inn want to assure you that you will not miss the meat. Our Mission is to provide healthy organic cuisine that rivals the finest Northern California restaurants. We feel that this is the path of least resistanceÓ to demonstrate that healthy and satisfying food produced and cooked with a lighter touch on our environment can be a wonderful experience. It is our mission to seduce those often suspicious of vegetarianism by continuing to build on our reputation as an outstanding restaurant within a four diamond, AAA rated country inn.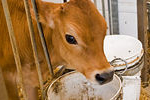 NO INNOCENT EYES ARE BETRAYED BY OUR DINING HABITS
We are committed to reducing our impact on the environment and support sustainable agriculture through our purchases. We use no meat or meat products. All produce is organic, some produced by our California Certified Organic Farm - Big River Nurseries. Organic foods are delightful to work with. Because they cost on average two to three times as much as commercial products, we handle them carefully and prepare dishes to order to assure the highest quality and food value from our ingredients. Each dish is individually prepared. All food wastes are composted.
A REMARKABLE SETTING - the MENDOCINO CENTER FOR LIVING WELL
Stanford Inn is the only Conscious Tourism destination in northern California offering such a large range of wellness treatments, classes, workshops and adventures in healing your body, mind and spirit. For example, the healing power of touch is unmistakable. Health benefits of touch include relieving muscular aches and tension, improving circulation and generating a feeling of well being. Massage is truly educated touching.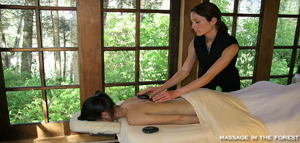 Massage helps to improve range of motion and circulation of both circulatory and lymphatic systems, strengthening the immune system. It helps shorten recovery from illnesses and injury. At a cosmetic level, massage can reduce the appearance of cellulite and improve the skin's elasticity. Psychologically, massage reduces stress, providing a calmness from which to focus on other aspects of life. Massage is not just about healing or reducing stress, it just feels good! Our massage therapists are certificated in a variety of techniques and are led by Dee Brater who has provided massage and spa treatments for over fifteen years to our guests. She trains regularly in Japan. Some of our more specialized treatments require a 24 hour advanced notice - perfect for a two to three day healing retreat.
We have a list of programs and practitioners from the Mendocino Center for Living Well who specialize in Acupuncture, (We even offer a Acupuncture Clinic), Art Experience - Play Shop, Exploring Nutrition 1 and Nutrition 2 with Sid Hillman. Some guests state, "I have NEVER felt better for the last 20 years. I feel full of energy and more alive than ever. Thanks for your advice and keep up your inspirational work."
Ryane Snow hosts the Nature Experience of Walking with Purpose - Exploring the Edible Landscape, which is a personalized guided hike through Mendocino's forests and trails. Learn about edible and medicinal local plants, berries, fungi and herbs. Ryane will describe the different interrelationships of plants and animals, symbiotic, parasitic, and otherwise. Learn techniques for preparation and preservation of the plants you discover. An uncommon opportunity to experience the bounty of the North Coast and the amazing story of the mushroom communities and the Web of Life!
Yoga classes are by Catherine, our staff instructor. If you are just beginning to think about taking up Yoga consider a class just for the two of you. At the Stanford Inn Wellness Center you can learn Asana (physical movement - posture), Pranayama (breath work ), and meditation - techniques that you can take with you. With the practice of yoga and taijiquan - tai chi - you'll notice positive, profound physiological and psychological shifts, leading to stress reduction, weight management, increased flexibility, increased endurance, improved circulation and metabolic function, increased energy, hormonal regulation and so much more.
Prefer a private lesson? Call to schedule a session for 1 or 2 or your entire party. Yoga is a wonderful way to enjoy your time together: 800-331-8884. Schedule Subject to Change. Please Call 707 937 5615 to confirm classes.
You may spot deer gently grazing in the meadows or beneath the apple trees. Ducks, geese or koots glide over the mirrored surface of the fresh water trout pond. A vortex of ravens gather and dance in an aerial ballet above the inn. Llamas graze the meadow and you can canoe Big River Estuary with the tides and spot osprey, river otter and sea lions. The lodge is surrounded by thick forests of fern, California grand fir, bull pine, redwood and cypress. Jeff has extensively landscaping the grounds and the certified organic gardens are a genetic reservoir of lush food for body, mind and spirit. Jeff and Joan know how special the environment is at Stanford Inn and invite you to personally experience this gentle setting in the rugged Pacific Northwest.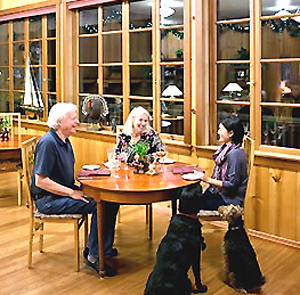 $$-$$$ STANFORD INN by the SEA
Oceanview Rooms with Fireplaces, Fine Dining
Indoor Heated Pool and Spa with Wellness Center,
Conscious Gifts and Books, Canoe,
Kayak and Bicycle Rentals,
On the Comptche-Ukiah Rd. at State Hwy 1
P.O. Box 487, Mendocino, CA 95460
Over 20 spacious rooms south of Big River Bridge.
Cash, Travelers Checks and Major Credit Cards
$-$$ RAVENS RESTAURANT
World Class Vegan/Vegetarian Cuisine
Local: (707) 937-5615 Toll Free: 1-800-331-8884
By the way, The Ravens was named for the raven pair who moved into the trees above the current site of the restaurant in 1995 before we broke ground. We had never seen ravens on the Mendocino Coast prior to their arrival. We have since learned that ravens were once common, but were killed by immigrants to the area during the early years of logging.
Stanford Inn is surrounded by the ingredients of Conscious Tourism and good earth stewardship. Big River Redwood Forest Estuary was saved for all by love donations ranging from a Mendocino grade school student giving $1 to a San Francisco Bay Area CEO giving $1 million. The ravens are safe from logging and they show their appreciation by swirling in a vortex overhead - soaring, diving and landing as mated couples in the trees calling to you - our future guest and our future life - caw! caw! caw!