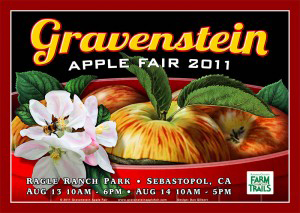 HUSARY'S 76 SERVICE STATION and STORE
Gasoline, Propane and Convenience Store
2110 Gravenstein Hwy,
Corner Occidental Rd. & Gravenstein Hwy
Sebastopol, CA 95437
Telephone (707) 829-8252
Open Daily 5am - 10pm
Propane dispensed till 7pm
Major Credit Cards, ATM & Lotto
Whether you are driving a big diesel truck, RV, or car and need gasoline, air, water, propane, or diesel fuel, you'll find Husary's 76 a welcome sight. Prices are kept reasonable at this "mom and pop" gas station and convenience store. You'll find some of the best fuel and propane prices in the Sonoma County wine country you'll want to note the location for your trip. The station is open daily and serves the needs of locals, smart travelers, campers, morning commuters and travelers of leisure. Inside the conveniece store are lots of staples for a hot meal (micro-wavce) or picnic. Fresh brewed coffee or ice cold drinks, including beer and wine. The Husary family grew up amid Sonoma Counties apple orchards and are most knowledgeable of the area. Time permitting - they or their staff will help you out.
$-$$ HUSARY 76 Service Station and Convenience Store
Gas, Diesel, Propane, Oil, Snacks, Groceries, Ice, Beer & Wine
2110 Gravenstein Hwy, at the Corner of Occidental Rd. & Gravenstein Hwy,

Sebastopol, CA 95437
Telephone (707) 829-8252