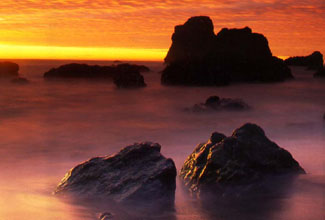 SANDPIPER RESTAURANT
Open Daily for Breakfast, Lunch and Dinner
Large Assortment of Fresh Seafood,
Clam Chowder, Salads, Desserts, Beer and Wine

1400 N Highway 1,
Bodega Bay, CA 94923-9779
OPEN DAILY
Sun - Thurs 8:00 am - 8:00 pm
Fri & Sat 8:00 am - 8:30 pm
Cash, Approved checks, Credit Cards
Sit down or to go (707) 875-2278
Located in Pelican Plaza shopping center on the north end of Bodega Bay is the Sandpiper Restaurant. For over 40 years the Sandpiper has been a favorite among Bodega Bay's own. Quaint charm, a comfortable atmosphere and down right good cooking, makes the Sandpiper a place for everyone. Diners overlook Bodega Bay with bobbing fishing boats anchored nearby and a array of shore birds in the air and on the water giving the Sandpiper a authentic charm. Here real people who are tied to making a life off the sea live and work. General manager Ron McDonald and his staff are sincerely committed to serving you a nutritious and enjoyable meal of the freshest seafood possible.
Breakfast entrees (from $10 - $15) include crab and shrimp Benedict or omelette, veggie Benedict, huevos rancheros, chicken fried steak and eggs, Denver omelette, French toast (Texas toast and blueberrys) or buttermilk pancakes and "Kids stuff" - 1 egg cooked to your liking, hash browns and choice of toast ($6.99) - add bacon or sausage $1.99. The Bodega Bay breakfast is 2 eggs any style, served with hashbrowns, choice of toast, biscuits or English muffin ($8) add ham, bacon or sausage ($3).
Lunch and dinner (entrees from $9 - $28) is more of a feast from the sea with delicious fresh caught seafood (in season) from the Bodega Bay fishing fleet. Crab ravioli, steamed mussels, BBQ oysters, Cajun calamari, blackened snapper, seared tuna BLT, fishermans crab stew (1/2 a dungenous crab with assorted fish in a vegetable tomatoe stew), steak and prawns, fish n chips, honey curry chicken, tomatoe and basil linguine, tempura prawns, potatoe crusted halibut and wild king salmon in a orange glaze sauce. For the lighter eater house made salads are from $5.99, cup of clam chowder $4.99 and sandwiches $10.99. A daily selection of desserts in also served.
$-$$ SANDPIPER RESTAURANT
Large Assortment of Fresh Seafood,
Clam Chowder, Salads, Desserts, Beer and Wine
1400 N Highway 1, Bodega Bay, CA 94923-9779
Open Daily: Sun - Thurs 8:00 am - 8:00 pm
Fri & Sat 8:00 am - 8:30 pm
Cash, Approved checks, Credit Cards
Sit down or to go (707) 875-2278