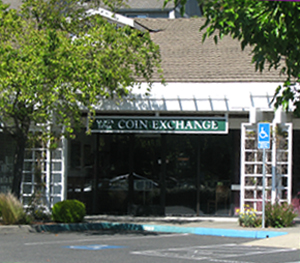 SANTA ROSA COIN EXCHANGE
UNDER NEW OWNERSHIP
U.S. Coins, Appraisals
Gold and Silver, Jewelry and Sterling Silverware
New Owner Bruce W. Collister
170 Farmer's Lane, Suite #3
Santa Rosa, CA 95405
Phone: (707) 576-1081
Member: ANA, Redwood Empire Coin Club
Small is Beautiful is the theme at this heart centered Coin Shop located in Santa Rosa, California. Bruce, Linda and their mascot "Nick" - a beautiful Golden Retriver greet you with "High - How can we help you?" The interior of the shop is clean, small and efficent with a long counter full of gold and silver ounces, rare U.S. silver dollars and halves - many graded by PCGS or NGC. Black felt wooden trays full of 90% silver dimes, quarters, halfs and dollars are ready for you to select your personal choices to take home to your collection or safe for that "rainy day". There are also proof coins and historic sets. Bruce likes to specialize in the fairest prices on silver eagles or gold Krugerrands, maple leafs or Saint Gaudeans.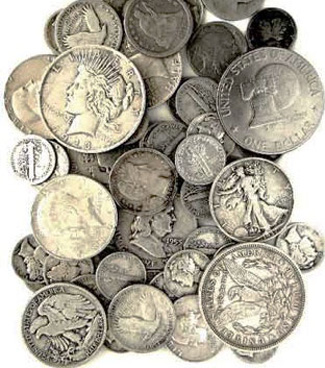 There are also coin books for purchase and "gray sheets" to look at. You can truly trust Bruce and Linda to give you fair and honest prices whether you are buying or selling.
There are also Indian pennies, wheat pennies, buffalo nickels, pre-1964 Mercury and Roosevelt dimes, Washington and Seated Liberty quarters, Walking Liberty and Franklin half dollars as well as the fabled Morgan and Peace silver dollars. There are also gold coins, including "California Gold Rush" $20 Double Eagles, $10 Eagles, $5 Eagles and $2 1/2 Eagles. Both the Indian (1908 - 1929) and the Coronet Head 1839 - 1908 are in stock. There are also some magnificent silver tokens, proof sets, gold nuggets and silver bars. Why not stop by and explore a world of memories from the past and make a purchase of something real that helped build this great country and bring yourself years of pleasure.
This is the perfect shop for parents to visit with their children to instill value and savings in their kids. Yes, here you can get your kids hooked on coin collecting, showing them how they can build wealth with "real money"; helping them learn managment skills, budgeting and bill paying. Why not bring the family in for a tour of American and World history through silver coins. The history of silver and gold coins is the history of America. To start with you can buy a Whitman folder for Indian or wheat pennies and get your kids started on coin collecting. Remember "the wealth of a nation and success of a family can be judged by the thoughtful resourcefullness of its youth!"
Santa Rosa Coin Exchange hours are 10am - 3pm Monday through Friday. You can pay for your coins by cash, cashiers check or approved check (your coins will be held until your check clears). Santa Rosa Coin Exchange is the small coin shop with the big heart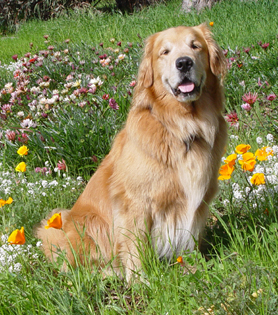 located on the east side of Santa Rosa in a tiny shopping center behind the Flamingo Hotel. There are numerous restaurants nearby to dine at as well as affordable to expensive accommodations to spend the night in Santa Rosa - the "City of Roses".
SANTA ROSA COIN EXCHANGE
UNDER NEW OWNERSHIP
U.S. Coins, Appraisals
Gold and Silver, Jewelry and Sterling Silverware
New Owner Bruce W. Collister
170 Farmer's Lane, Suite #3
Santa Rosa, CA 95405
Phone: (707) 576-1081
Member: ANA, Redwood Empire Coin Club