MENDOCINO, FORT BRAGG and NOYO HARBOR DINING GUIDE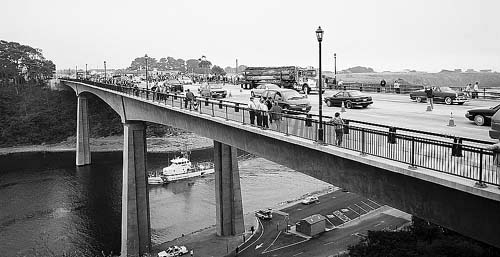 Fort Bragg, located 120 miles north of San Francisco, is a mid-sized city with a "small town personality" that was named after a fort built in 1857 on the surrounding ocean headlands. The population today is 7,000 plus and growing. It can be reached from the east by State Highway 20 and State Highway 128 and from the north/south by state Highway One. Rarely does the temperature go over 89 degrees, however days can be windy and winter storms fierce and exciting.
Visitors can escape the summer heat and stay in a multitude of motels, hotels, bed n breakfast inns, campgrounds and RV parks. Fancy to traditional restaurants satisfy appetites from raw-vegan to steaks and seafood. Check out the Frugal Traveler link below for snacks and meals under $6.00 and rooms under $65.00. Those seeking more extravagant and romantic dinners and accommodations will not be disapointed as there are many choices.
Here is Today's Weather, Today's Tide Chart, and Today's Nightime Star Chart. Enjoy the "Mom & Pop" business's linked to and in some cases reviewed below.
| | |
| --- | --- |
| | |
| | |
| --- | --- |
| | |

If you find the FORT BRAGG - MENDOCINO DINING GUIDE useful then please click the Paypal Button to the left and DONATE. You will be helping webmaster Robert W. Matson, who is an award winning Travel Author, keep this site up and maintained.
MENDOCINO COAST DINING GUIDE
MOM & POP BUSINESSES of ALBION, LITTLE RIVER, MENDOCINO,
CASPAR, FORT BRAGG, NOYO HARBOR, CLEONE and WESTPORT
AMERICAN CUISINE
Featured Is
Miss KJ's Bangin' Bites
"A Mom with a DREAM"
ASIAN CUISINE
Featured Is
Taka's Japanese Grill
CALIFORNIA and CONTINENTAL CUISINE
Featured Is
Silver's The
Wharf Restaurant
GENERAL STORES
DELI'S and SANDWICH SHOPS
Featured Is
Albion Store
Deli & Wine Shop
Angelina's Bar
and Grill
Cafe One
Organic Cuisine
David's
Restaurant & Deli
707-964-1946
Jenny's Giant Burgers
The Q Your
North Coast
BBQ Joint

Nit's Cafe
Viraporn's Thai Cuisine

Bernillo's Pizza & Subs
David's
Restaurant & Deli
707-964-1946
Down Home Foods
El Yucca Market
Little River
Market & Deli
Mendocino Market
Subway Sandwich Shop
Westport Community Market & Deli
INTERNATIONAL CUISINE
Featured Is
Good Bones Kitchen Comfort Food
ITALIAN CUISINE
Featured Is
Luna Ristorante
MEXICAN CUISINE
Featured Is
Los Gillatos Cantina
PIZZA
Featured Is
Bear's Pizza and MORE (formerly Vinnys)
Angelina's Bar
and Grill
Cafe One
Organic Cuisine
Mayan Fusion
SEAFOOD
Featured Is
Dijon Seafood & Grill
VEGETARIAN and HEALTH FOODS
Featured Is
Viraporns
Thai Cafe
COFFEE HOUSES
Featured Is
Headlands
Coffee House
BARS, NIGHTCLUBS and LIVE ENTERTANMENT
Featured Is
Piaci Pizza & Brew Pub
Angelina's Bar
and Grill
La Playa Mexican
Mayan Fusion
Noyo Fish Company Cafe
The Q Your
North Coast
BBQ Joint
Sea Pal Dockside Cafe

Cafe One
Organic Cuisine
Corners of the Mouth
Down Home Foods

A Frame
Espresso Drive Thru
Starbuck's Coffee Cafe

Angelina's Bar
and Grill
Dick's Place
Overtime Brewing
Pub & Cafe